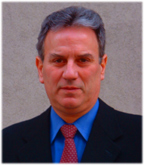 Dr. Kleinbaum is a Licensed Psychologist who uses scientifically researched methods to help people take charge of their own lives by learning how to set goals and achieve them. His methods include Biofeedback, Neurofeedback, Hypnosis, Cognitive Behavior Therapy and Exploratory Therapy.
Help for:
Anxiety
Addictions
Attention Defict
Behavior Issues
Depression
Relationships
Smoking
Stress
The goals of therapy may be to help with disabling and/or overwhelming emotions such as depression and anxiety, or to learn control of self-defeating behaviors, such as anger outbursts, procrastination or addictive problems. In some cases the goal may be to improve relationships, by working individually or as a part of a couple. Or maybe it is a matter of learning how to reduce stress, which causes insomnia, irritability, trouble concentrating, medical problems or lack of enjoyment. Problems with attention that interfere with school or work can be addressed. Finally, there are people who while doing well want to do better: in their careers, relationships or sports.
PLEASE NOTE: My office is now at 653 Washington Street, New York, NY 10014. Conveniently located in the West Village.